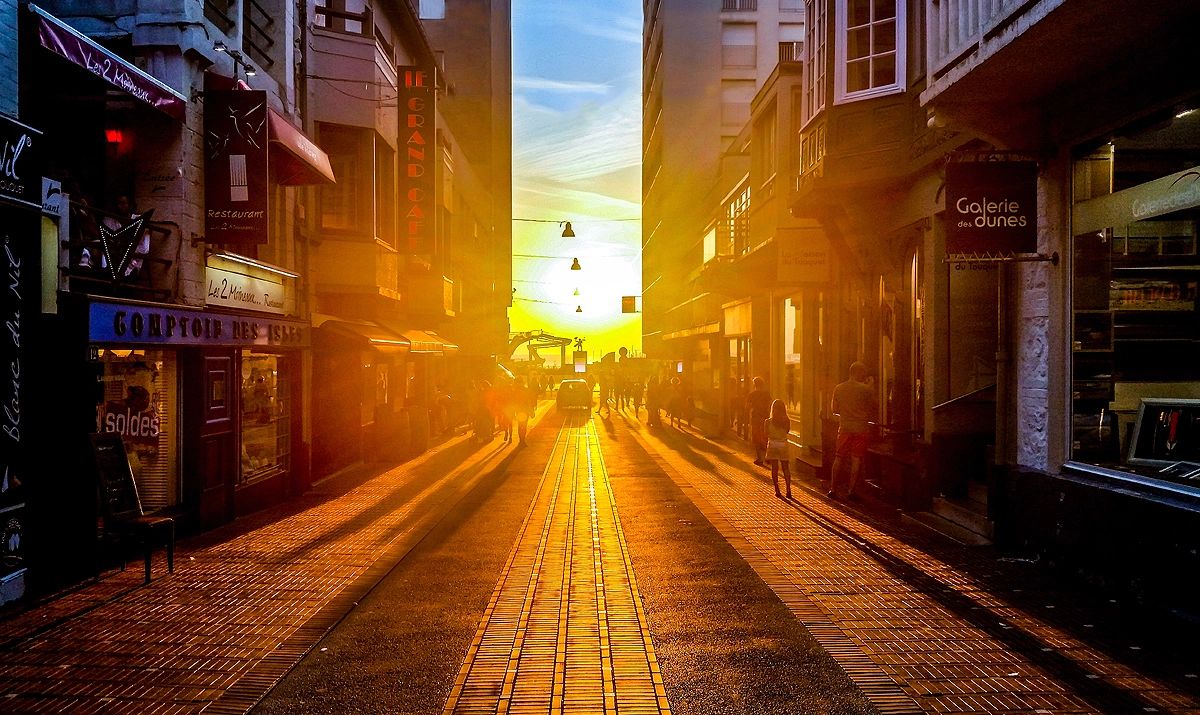 MJ: There are many things in this world right now that are confusing, confounding, bewildering and frightening everyone. It's become quite commonplace for conflicts to arise on the slightest provocation.
People are setting their nerves on end. People are fraying at the edges; afraid to touch the sensitive parts. Afraid to touch the tender emotions within themselves for fear that they might take over and make them weak and vulnerable. Afraid to drop those defenses that they must constantly summon to fend off the day's anxieties, the day's anticipations of something going wrong, of some calamity happening, some disaster somewhere and the news reports circulating of conflict around this and that.
The times that are unfolding see much pain, suffering, and discomfort. And yet in spite of all of this pain and suffering, in spite of all the conflict, in spite of all the things that would transpire to make this an unlivable, unsurvivable environment; a truth peeks through the curtain. The curtain on the stage where all this calamity is unfolding. There sits ready a truth, a light to shine onto the stage and expose the calamity, the conflict, the fear of the nothingness that it is.
This is the way to the light. This is the way to the truth.
TM: What do you mean by the "light"? What is the light?
MJ: The light is the essence of wisdom. And what is wisdom? The light is the essence of truth. What is truth?
TM: I only know from my own experience what I think wisdom and truth is, but I don't feel like I have an objective measure of what it is. I know that it is subjective to me and I have no way of knowing whether others have the same or similar experiences. So, how do I know the light, how do I know the truth, know wisdom?
MJ: You enter into objectivity in higher consciousness. Higher consciousness is infinite, it is eternal. It is from where you came, your origins—your birthplace is within the higher consciousness state. On Earth you are in time-space. You're confined and constrained by time and by space. Most consciousness in the higher realms is in the emptiness of space. Which is most of what consciousness is.
In a three dimensional world it is time and space. Things unfold much slower; they're slowed down for the benefit of experience and learning. Creation is slowed down for experience and learning. It is consciousness with training wheels, let's put it that way.
The more refined you make your consciousness on Earth, by opening to light, truth, wisdom, the more you experience the one consciousness beyond time-space. Within the bounds of time and space, consciousness becomes differentiated for the purpose of experience. To slow it down allows for the experience; allows for mistakes. It allows for wrongdoing, it allows for free will to explore what is not love. What is not love is there to experience; so, that when you make your choice you'll know for sure. It is true, it is subjective, yes. But it is subjective through experimentation.
If I say to you love and light and power are the combinations of energies from the realm of higher consciousness that are also available in time-space. But you come to them through your choosing through your coordination and alignment, through conforming to the higher perfected standards of your creation. You as a created body, you as a created human form stand in perfection created in the image of God.
And by image I don't mean appearance only. The image of God is a full-functioning, integrated human being psychologically and spiritually. The time-space being of consciousness of the experiential world connects to the higher consciousness of one. Your identity is not your name, your job role, your role as parent, grandparent, brother, sister, son, daughter. Those are roles and identities of your time-space self.
But not of your spiritual self. Not of your one consciousness.
TM: So, how do we live in this world of experience that has weight and pressure, which seems intense at times as if it creates a barrier to the understanding of what you're talking about? I don't understand how we're supposed to deal with that. We're not experts at this, how are we supposed to deal with the differences between these two realities?
The truth may be the same, but the realities are so different.
MJ: Indeed the realities are different and distinct, as they were designed to be. The differences provide a contrast between the two states, which motivates you to choose.
It is a difficult existence in that survival is based on clarity. A clarity of yourself and your surroundings. And of the way you interact with the world to remove those frictions that are an obstacle to your survival. And you must move along with them. You must harness the energy inherent in everything to survive. This is made all the easier with a spiritual alignment and integration first within oneself.
The psychological integration of physical body, emotional body and mental body—those three bodies that make up the personality. Those parts that make up the personality must be in alignment. They must be integrated so that a single action moves through all three without tension, friction or obstacle. That's what makes it easy.
And once the personality has aligned and has sorted through all those behaviors that bring alignment so that an emotional desire for a particular food or particular drug or something that is perhaps harmful to the physical or mental bodies is regulated without discipline or deprivation.
It shifts through love and through the heart to a matter of devotion. A matter of devotion to one's love for God. If one loves God and knows that God loves you, then you love yourself.
And as you love yourself you will not do those things that harm yourself. It isn't a resistance, it's an embracing of love. And therein lies the difference. Love knows cooperation. Love knows self-care. Mental discipline to not harm yourself, and to refrain from harming yourself requires a discipline and structure of behaviors and rituals will not endure.
Without the heart and devotion it has not the power to complete the mission to success. It takes more energy at some point to maintain discipline, than the capacity of the individual to sustain it. Devotion is forever and requires no effort.
Opening the heart is all that is required. Keeping the heart open is all that is required. And all of that is a presence of acceptance. Acceptance of oneself without judgment.